ARAI RX-7V EVO
The RX-7 has always been the benchmark of Arai's motorcycle racing R&D at the very highest level. Handmade in Japan by a three-generation family company of riders, it is Arai's state-of-the-art helmet.
VALUE OF ARAI
When it comes to proficiency in head protection, Arai has the goal of making a helmet superior to all others and continues to make our helmets this way today. We have seen this confirmed in many of our rider crashes over several decades, and we pursue gains in protection even if just a little.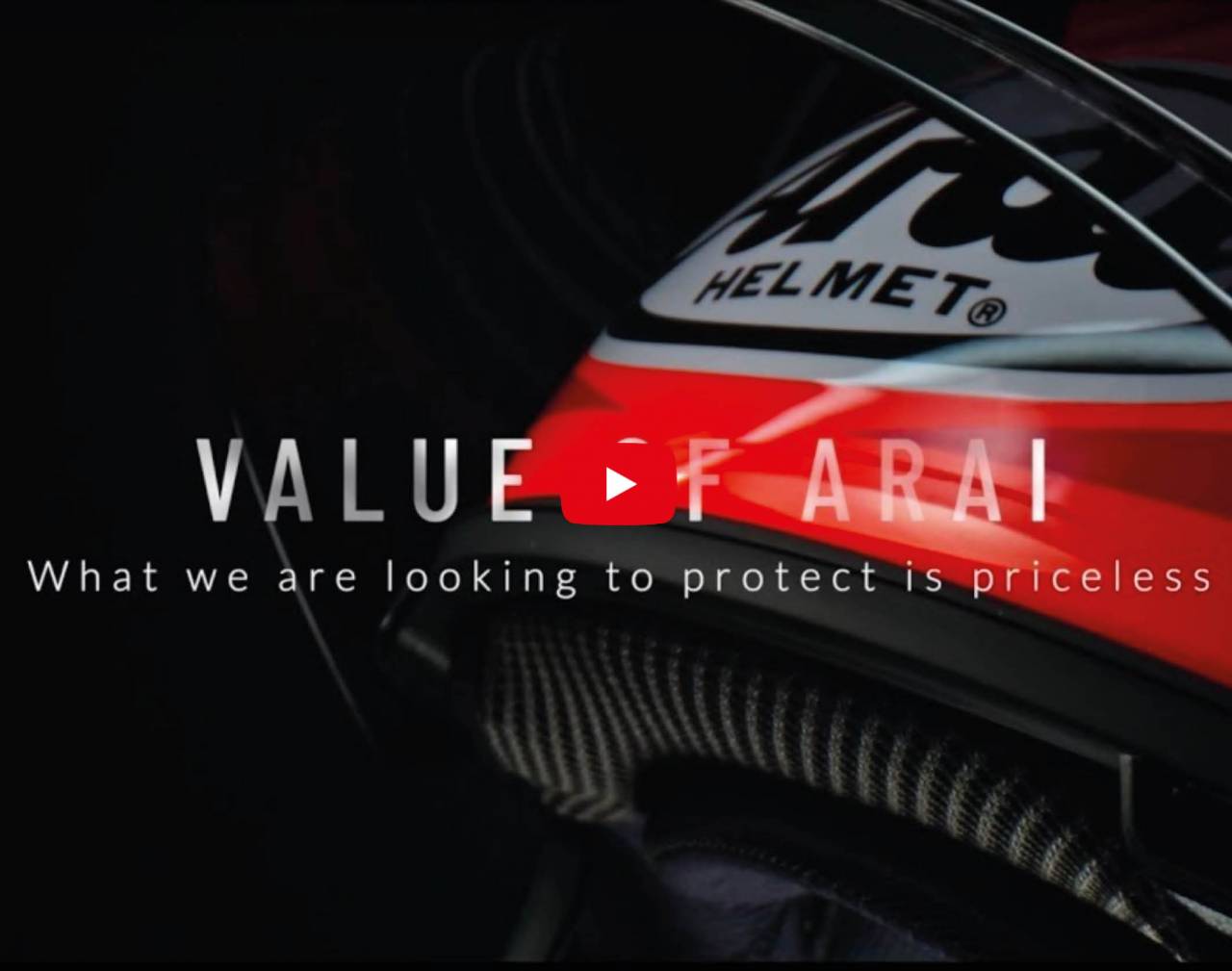 GLANCING OFF
Head protection means managing impact energy. Many understand it to be about absorbing energy, but we believe that's just one part of impact energy management. The lower the impact energy, the less needs to be absorbed. Arai does that by making rounder, smoother and stronger outer shells to improve Glancing Off performance and reduce impact energy transferring into the helmet. This is unique to Arai and our core philosophy.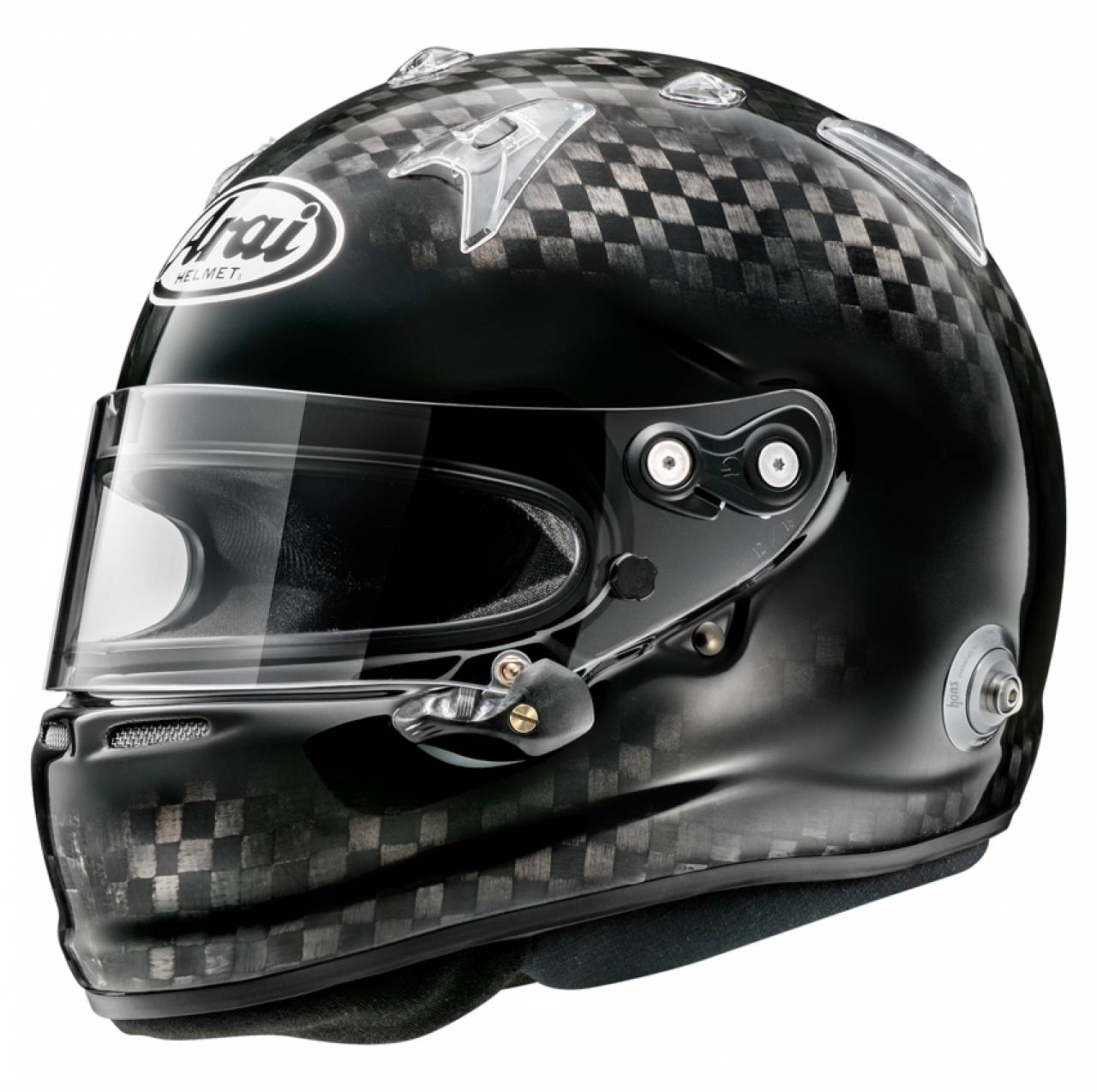 F1 TECHNOLOGY
It incorporates the most advanced technologies in four-wheel racing, such as the use of the fiber belts required for F1 helmets.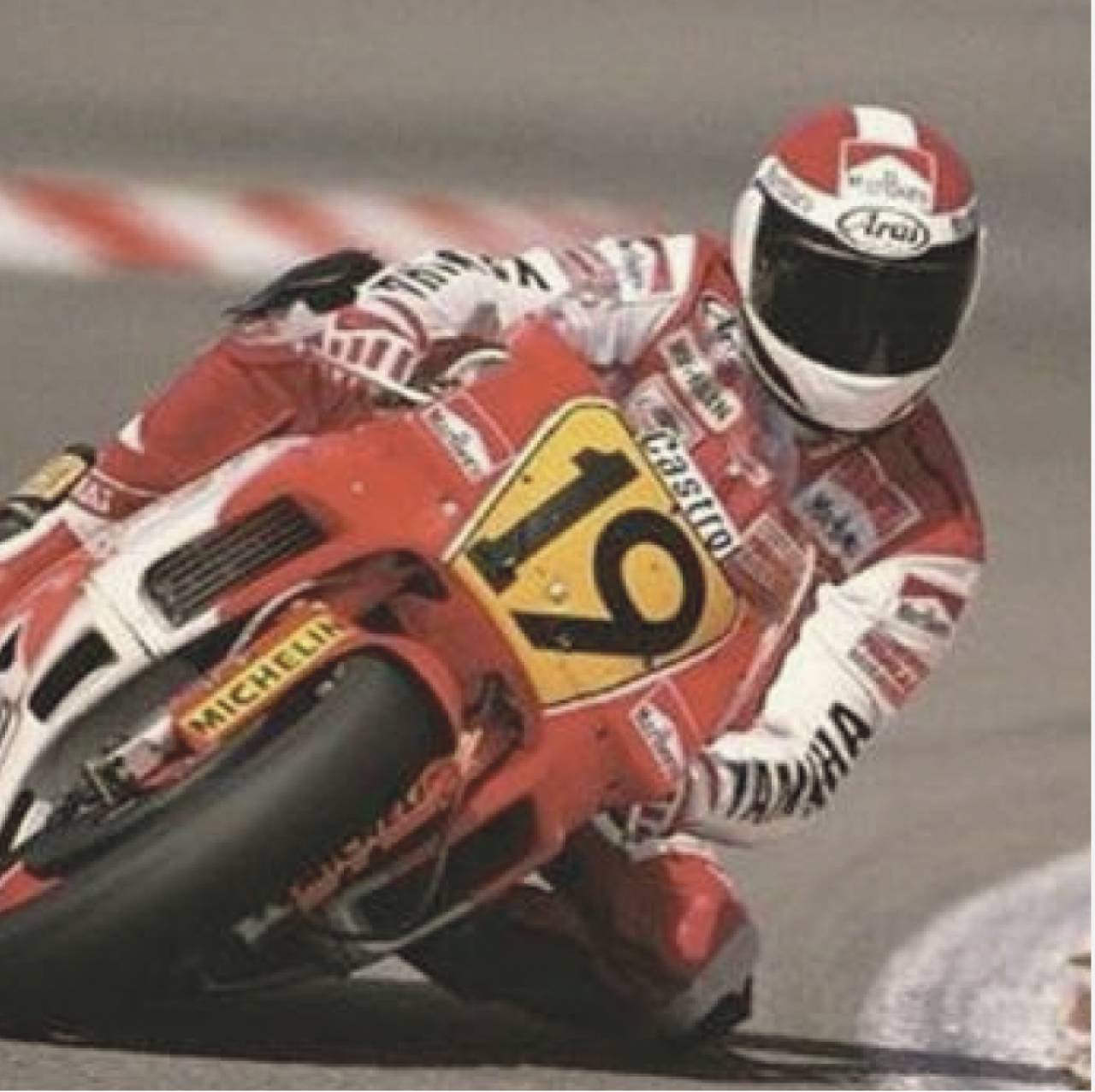 FEEDBACK SINCE 1970S WGP
We have been racing for almost 50 years since the 1970s WGP (MOTO GP). Feedback from the field have been reflected in the safety of our products for long years.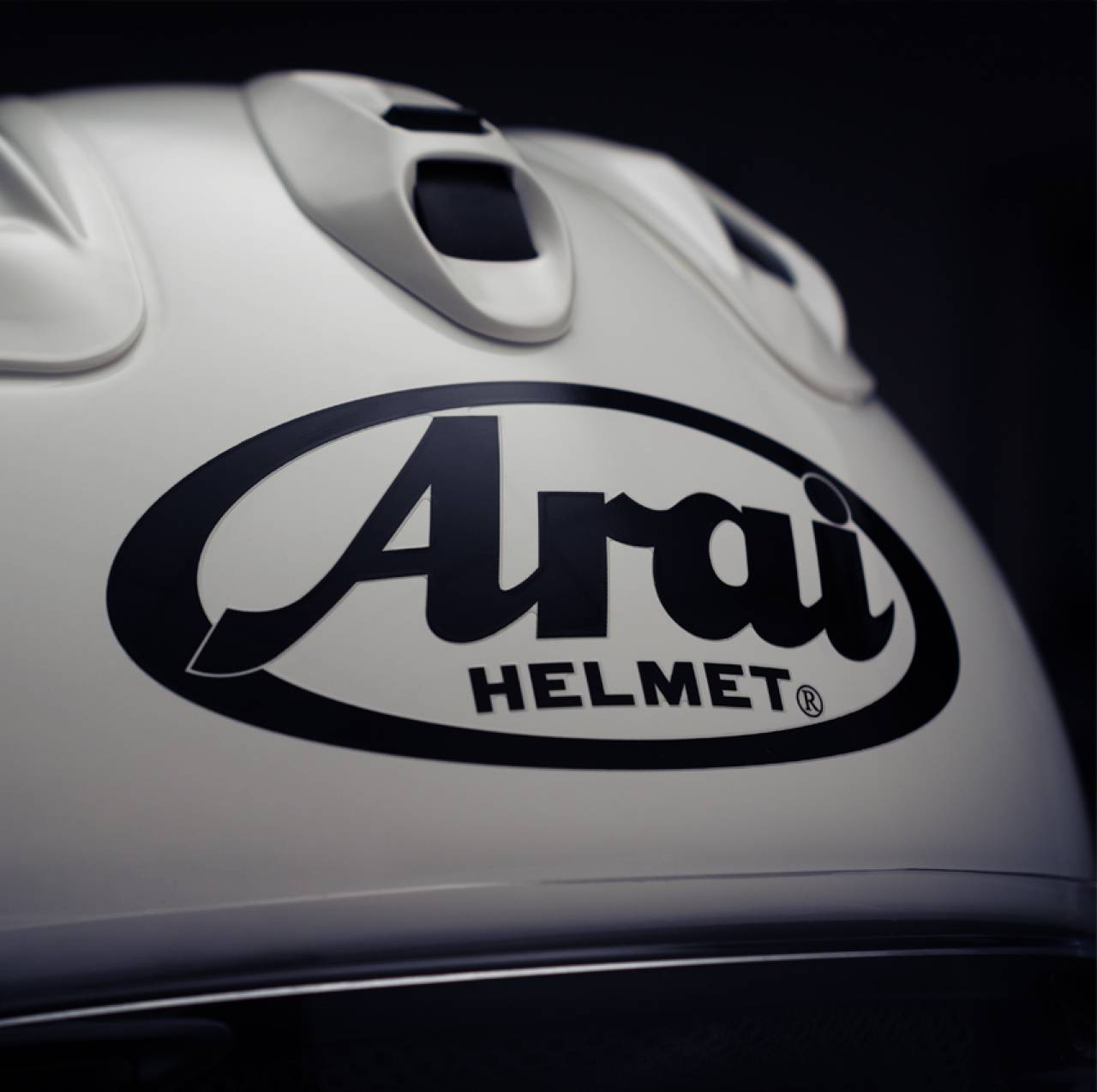 NOT JUST A LOGO, BUT A FAMILY NAME
There's nothing more valuable than having a family you can rely on. Family owned for seven decades, Arai continues to evolve head protection, because what we are seeking to protect is priceless.
ECE R22-06 IS JUST OUR START
ECE R22-06 requires a much more stringent testing process than the previous ECE R22-05 and includes an oblique test to measure rotation. Arai presented the RX-7V and it gained homologation while maintaining its characteristic round, smooth and strong shell design. Or simply put, by being an Arai RX-7V.
Acquisition of the latest standards represent the current benchmark of the time, but Arai always continues to pursue improvements to protect the rider.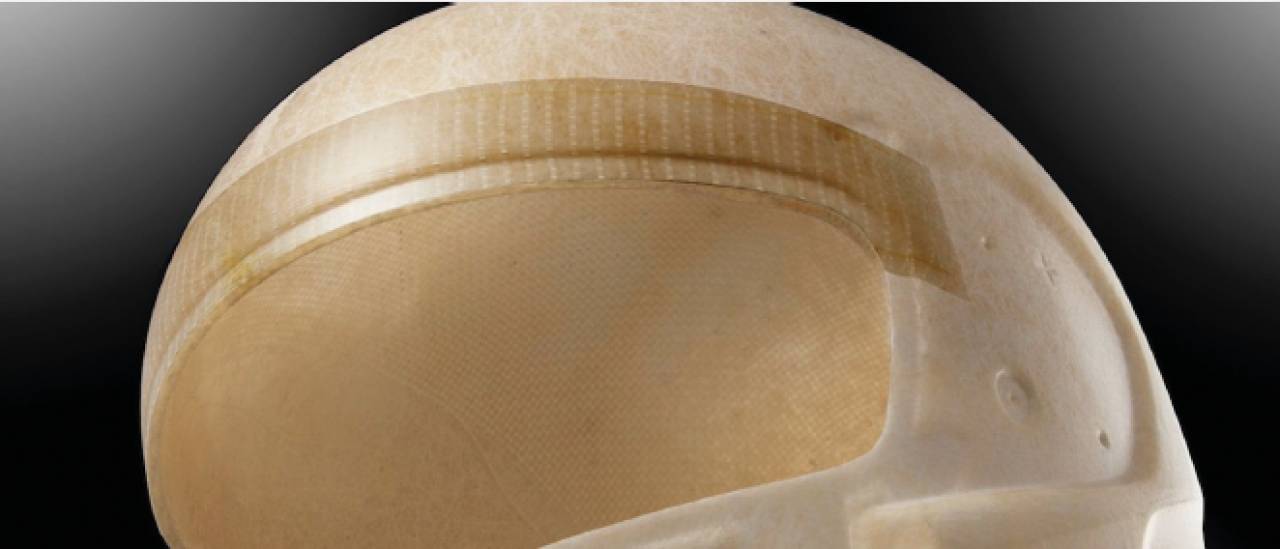 PB-SNC2 OUTER SHELL
The Structural Net Composite adds a physical bond to the resin bond of the many layers of fibres and reinforcing materials within the shell. The latest "Z-Mixture" resins increases material adhesion requiring less resin for a stronger bond between materials for a thinner and lighter shell.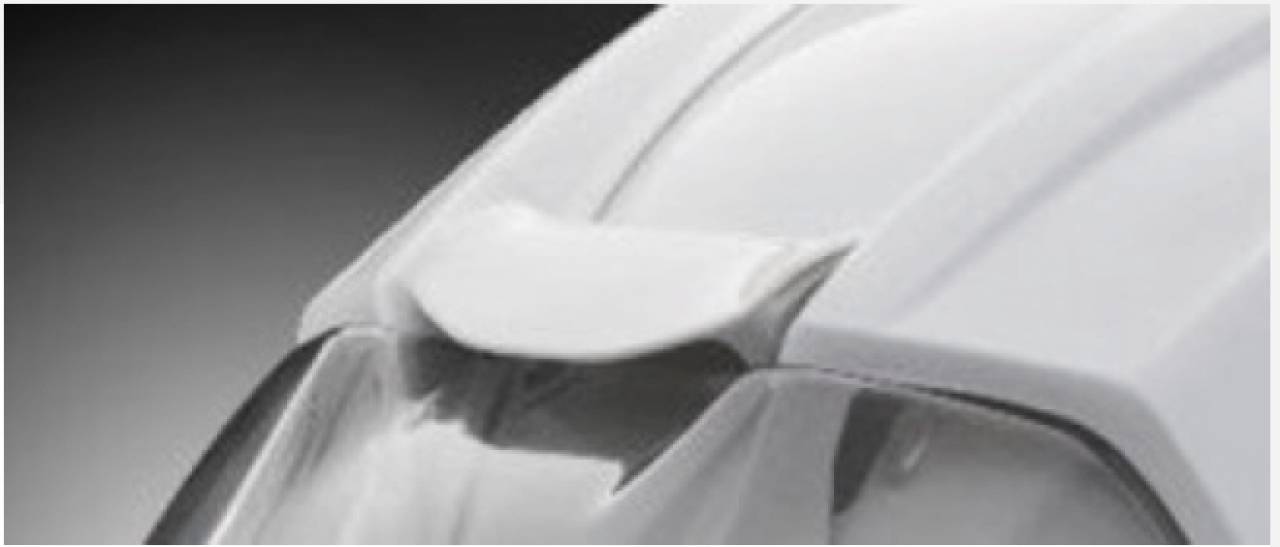 AIR WING®
MotoGP tested and designed to greatly reduce drag, turbulence and buffeting resulting in more comfort and additional top-speed. It improves stability of the helmet at high speeds or when braking hard and reduces noise. Depending on the model the Air Wing is adjustable in five different angles of attack positions to suit every riding position.
RX-7V EVO (FRHPHE-01)
The RX-7V EVO (FRHPhe-01) is your go to helmet when participating in FIM sanctioned events. 
The RX-7V EVO is our flagship model with proven Arai protection combined with the ECE R22-06 approval, and now also with the addition of the FIM FRHPhe approval. The FIM label can be found on the chinstrap, required on helmets for all racers participating in FIM sanctioned events.
The RX-7V EVO (FRHPhe-01) is required for FIM sanctioned events only. This model comes standard with Max Vision visor and Pinlock insert. The clear spoiler (DF-X2) will not be mounted, but is separately available in the box.
The RX-7V EVO (FRHPhe-01) is available in the complete size range as the regular RX-7V EVO, from XS thru XXXL, in plain white and plain black.